RoctoberFest Battle of the Bands - October 25, 2008 Oaks, PA
Dave Spencer
-Phoenixville, Pa.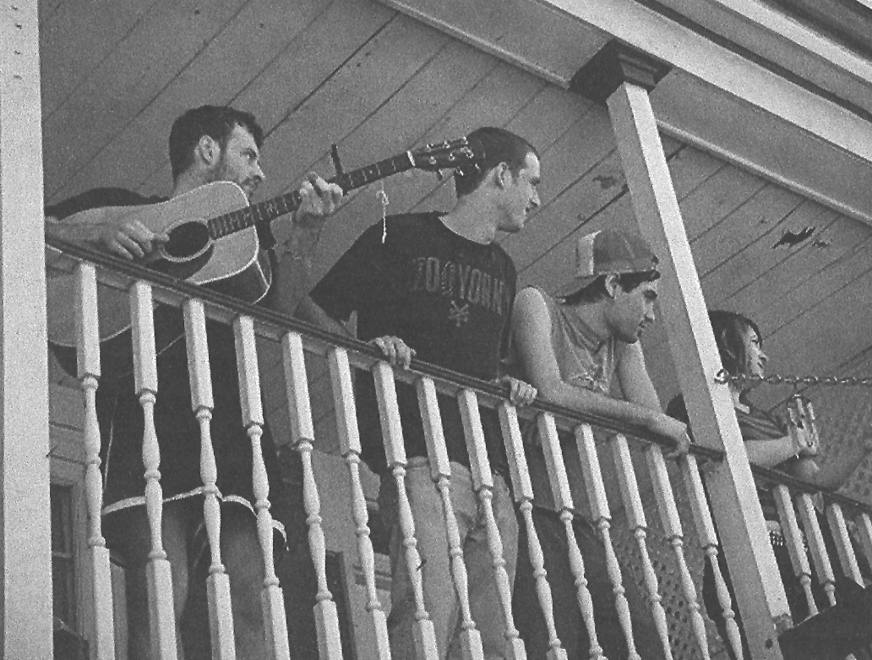 Mp3s

I Am Not A Vampire, But If I Were

Untitled
Today, Dave Spencer regularly performs at Phoenixville's Steel City Café where he also works, but his music career began at age 5 when he began playing piano. Throughout grade school, he played piano for school shows and events. His interest across piano genres has grown from concertos, sonatas and stage musicals to swing band, blues and rock. By age 13, Dave was composing his own music on piano and learning to play guitar. At that time, he was even asked by his music teacher to audition on piano for the Philadelphia Orchestra.
As a teenager, Dave's interest in guitar grew. Throughout high school he played lead guitar in an excellent three-piece jam band, Hot Fossil Project, who strongly resembled Phish. They played school events, parties and won numerous battle of the bands contests. After high school, the band members split up to go to different colleges, but Dave has continued to write and play as a solo guitarist.
Now you can catch him either working or performing at Steel City Café in Phoenixville where he plays guitar, mandolin, ukulele and of course piano. He's personable with all types of audiences, and in turn has been well received by them.


• David Spencer
• Evolv
• From The Balcony
• Furious Waffle Party
• Harp Haven
• IdolMind
• My Ebenezer
• Ninety Nine North
• Rocket 88
• Woodland Avenue

"We want you! Call 610-650-8450 to enter the battle. Ask for Nick."

---


422 Business Center
Oaks, Pa., 19456.
Click her for directions to find Sports Extreme!

---


General Admission is $20.
VIP with waitress service $25.
---

Sept. 1: Looking for bands, call 610-650-8450
Oct. 25: Live Roctoberfest Battle of the Bands & Halloween Party
---