RoctoberFest Battle of the Bands - October 25, 2008 Oaks, PA
Idolmind
-Spring City, Pa.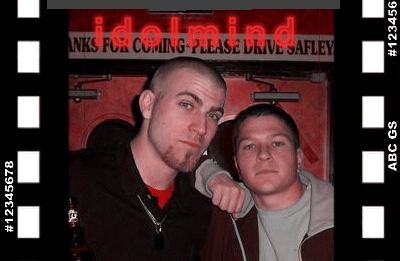 Mp3s

Let Her Go

Get Back
Spring City's Idolmind is led by emcee Antwann and singer/guitarist Nicky J who describe their sound as a unique cross between Linkin Park and anthemic rockers Oasis. But it is originality that drives their songs, not a particular sound. They're still a fairly new group having joined forces just earlier this year. But Antwann moonlights with his other acclaimed musical project, TwannCity which has left an impression on the underground hip-hop circuit. Nicky is also a talented producer and songwriter who has been singing since age 12. Working together, the duo anticipates great things to come.


• David Spencer
• Evolv
• From The Balcony
• Furious Waffle Party
• Harp Haven
• IdolMind
• My Ebenezer
• Ninety Nine North
• Rocket 88
• Woodland Avenue

"We want you! Call 610-650-8450 to enter the battle. Ask for Nick."

---


422 Business Center
Oaks, Pa., 19456.
Click her for directions to find Sports Extreme!

---


General Admission is $20.
VIP with waitress service $25.
---

Sept. 1: Looking for bands, call 610-650-8450
Oct. 25: Live Roctoberfest Battle of the Bands & Halloween Party
---