RoctoberFest Battle of the Bands - October 25, 2008 Oaks, PA
Woodland Avenue
www.myspace.com/woodlandavenue
-Norristown, Pa.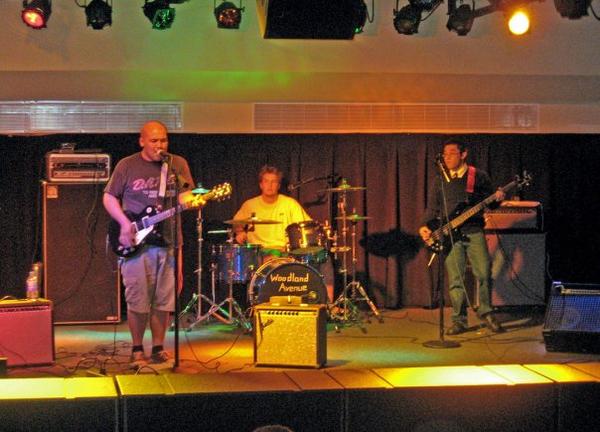 Mp3s

Battle Star GaLovetica

Deep Into Your Hearts
Woodland Avenue started off as duo Pete Duong and Andrew Beshenich playing cover songs at house parties. Back then, the two were in high school and they called themselves Caucasian Asian, just to be funny. After completing a 25-song cover CD in 2005, the duo split with Peter going off to college and Andrew making it into the rookie leagues.
While at college, Pete got the hang of writing his own songs and began itching to perform them as a band again. Earlier this year, he released a CD of his songs played acoustically. As luck would have it, Andy was on his home from Arizona due to an injury that was taking too long to heal.
The two eagerly reunited and joined forces with their pal Kev Dao who took bass duties. At the end of summer, the trio began playing and perfecting their songs and decided to make the band their main focus, which is when they changed their name to Woodland Avenue.


• David Spencer
• Evolv
• From The Balcony
• Furious Waffle Party
• Harp Haven
• IdolMind
• My Ebenezer
• Ninety Nine North
• Rocket 88
• Woodland Avenue

"We want you! Call 610-650-8450 to enter the battle. Ask for Nick."

---


422 Business Center
Oaks, Pa., 19456.
Click her for directions to find Sports Extreme!

---


General Admission is $20.
VIP with waitress service $25.
---

Sept. 1: Looking for bands, call 610-650-8450
Oct. 25: Live Roctoberfest Battle of the Bands & Halloween Party
---