RoctoberFest Battle of the Bands - October 25, 2008 Oaks, PA
From The Balcony
http://profile.myspace.com/index.cfm?fuseaction=user.viewprofile&friendID=18553270
-Collegeville, Pa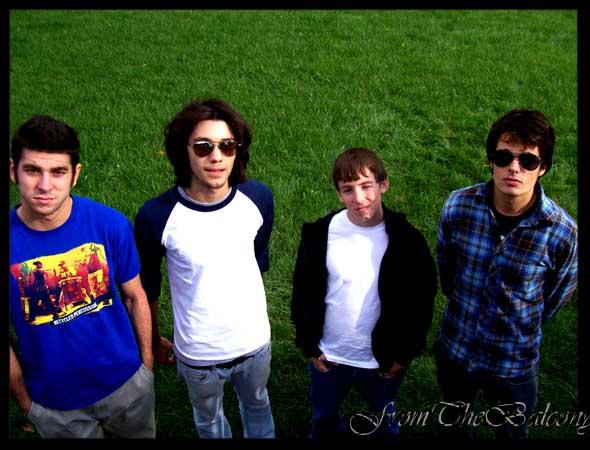 Mp3s

Running Red Lights and Sinking Ships

Miserable At Midnight
From The Balcony began as an acoustic duo. Frank And C.J. started jamming together their freshman year of high school, but over the years, the two fleshed their band out into a powerhouse of catchy power-pop rock. With C.J. on lead vocals and guitar and Frank on bass, the two have been joined by Sam on the drum kit and D.J. on guitar.
Since joining forces, the band's in depth song technique has flourished, as showcased on their debut 5-song EP, "Grab A Hold," recorded earlier this year. And they show no signs of slowing down. The band has spent time since laying down new tracks with producer Scott Minner (Sincerely Monroe, Your Best Regret) for a new record.


• David Spencer
• Evolv
• From The Balcony
• Furious Waffle Party
• Harp Haven
• IdolMind
• My Ebenezer
• Ninety Nine North
• Rocket 88
• Woodland Avenue

"We want you! Call 610-650-8450 to enter the battle. Ask for Nick."

---


422 Business Center
Oaks, Pa., 19456.
Click her for directions to find Sports Extreme!

---


General Admission is $20.
VIP with waitress service $25.
---

Sept. 1: Looking for bands, call 610-650-8450
Oct. 25: Live Roctoberfest Battle of the Bands & Halloween Party
---