RoctoberFest Battle of the Bands - October 25, 2008 Oaks, PA
Furious Waffle Party
www.myspace.com/thefuriouswaffleparty
-Reading, Pa.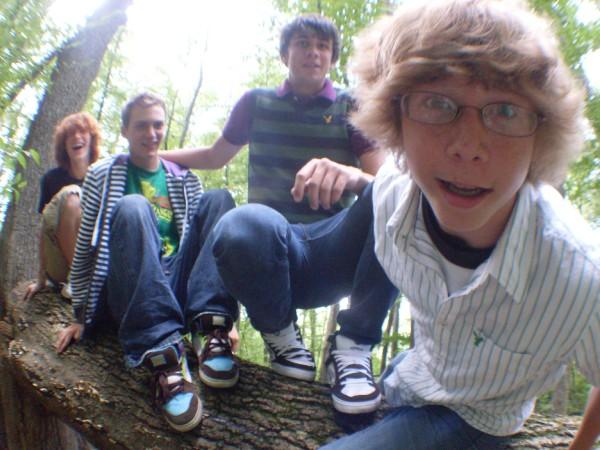 Mp3s

Aardvark National Anthem

No Idea
With a name like Furious Waffle Party, it should be no surprise that the group's members go by their preferred aliases Slaid The Destroyer, Magmalicious, Choppy Dave and Long Legs McCoy. But make no mistake, the foursome's music means business.
While songs like "Aardvark National Anthem" may come straight out of left field, these well-crafted rock songs are highly enjoyable and unique. Just listen to a song as diverse as "No Idea" which begins with a bluesy guitar intro before expanding into a punky rave-up. They even fit in a little acoustic guitar balladry before the song's end, and it all works smoothly.
Formerly known as The Jupiter Concept and formed from the ashes of a few defunct local groups, the band has spent time perfecting their line up and honing their sound. Having finally solidified their lineup, the group cut their impressive debut EP, Take That Delso, earlier this year.


• David Spencer
• Evolv
• From The Balcony
• Furious Waffle Party
• Harp Haven
• IdolMind
• My Ebenezer
• Ninety Nine North
• Rocket 88
• Woodland Avenue

"We want you! Call 610-650-8450 to enter the battle. Ask for Nick."

---


422 Business Center
Oaks, Pa., 19456.
Click her for directions to find Sports Extreme!

---


General Admission is $20.
VIP with waitress service $25.
---

Sept. 1: Looking for bands, call 610-650-8450
Oct. 25: Live Roctoberfest Battle of the Bands & Halloween Party
---